While considering the question of whether raw sugar shampoo is good or bad for hair, it is crucial to understand its benefits and drawbacks. Raw …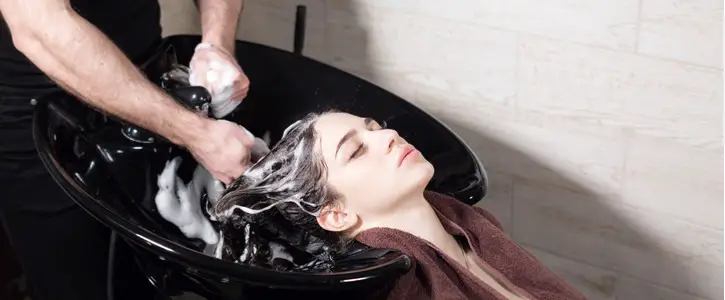 While considering the question of whether raw sugar shampoo is good or bad for hair, it is crucial to understand its benefits and drawbacks. Raw …
This website provides a comprehensive guide to shampoo and conditioner bars – what they are, how they work, what to look for and recipes if you want to try to make them yourself. I have blonde, curly hair. It's hard to manage, and I've tried so many different commercial shampoos, conditioners and products. I hated the amount of waste my hair care regime was creating. So many plastic bottles! Then I discovered shampoo bars – they changed my life! I hope that I can inspire other people to choose this zero-waste hair care option too.
What is a Shampoo Bar?
Shampoo and conditioner bars are all the rage these days, and for good reason. They are a zero waste, plastic free shampoo, with natural ingredients. They are the best shampoo for the environment and your hair.
A shampoo bar is just shampoo, in solid form. A shampoo bar is NOT a soap.
With regular shampoo, you pour some into your hand, massage it into your hair and rinse.
With a shampoo bar, lather it in your hands, massage it into your hair and rinse.
Why should you use a Shampoo Bar?
It is simply a more environmentally friendly, natural way to care for your hair. It's zero waste shampoo!

Most of the time, they are zero waste!
One small shampoo bar is equivalent to 3-5 regular bottles of shampoo.
You don't need to wash your hair as often
How often do you need to use your shampoo bar? Once or twice a week is fine!
They last for a long time. One bar is equivalent to 3-5 regular bottles of shampoo.
As far as I know, shampoo bars have no animal testing.
Shampoo bars are less likely to be tested on animals.
Regular liquid shampoo is often tested on animals in horrific conditions. We should not be supporting an industry that does this!
Shampoo bars have natural Ingredients
Shampoo and condition bars are easy to transport
No leaking bottles
Because they are not liquid, you can take them on planes – they are the best shampoo for travelling (click here to read more).